For those who want to have a successful career, you have come to the right place. This article is not for lazy people that are looking for a shortcut or fast and easy way to do this. For you, hard workers, here is how you should channel your effort and energy properly at your workplace so you can be further than your coworkers.
Always think ahead of you
Think mindset will get you a long way in life, other people, business partners, your boss, manager, coworkers, and even your family members will be impressed to have someone like you around. Thinking ahead of you means that you care about the matter and have a good understanding of what the other person expect or want from you. Even if your manager has not asked you to do something, but if it is supposed to be done in the near future, then you should do your future self a favor and do more than what was asked.
Stay honest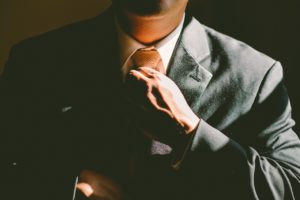 Lying is a dangerous thing to do, it will show where your integrity stands, and you can jeopardize your career in an instant when it blows up. The truth will always come out, and once you lie, you will need a bunch of other lies to cover it up. A small thing can lead to bigger dishonest act like corruption which is another thing that you should not do for whatever reason and in any condition. When you choose to be honest, it will be highly appreciated by your manager and boss because this is a rare quality for someone to have
Exceed expectations
Why just set up the bar of standard for others when you can raise it up every time? Exceeding the expectations of people around you is a great way to let them know and make them feel what you are capable of doing. Pursue excellence because cutting corners will not get you anywhere.
Take on challenges and be problem-solving oriented
Don't be afraid to take on challenges because it is the only way that you can learn and improve in a shorter amount of time rather than taking the safe and easy road. You also have to make sure that you solve all problems that come your way. This way you will learn not to point fingers and look for someone to blame and focus on how to move forward and deal with the situation. Prepare yourself for a higher position because to be able to resolve any issue is a valuable skill to have.